Home Network Wiring
April 9, 2007
I decided to wire a house with everything rated at CAT5E (a step above standard CAT5) to support gigabit Ethernet. In hindsight, CAT6 would have been a better choice in preparation for future 10 gigabit speeds. I have read there is also a CAT7 standard in draft. Keep in mind the CAT5E standard allows for up to 100 meter lengths (depending on what standard you actually read). Be prepared for a job like this to be more work and take more time than you'd expect. Especially if you have to move around in an attic. Beyond the store bought tools (long drill bits, 110 punch, small saw, stud finder, etc), I couldn't have completed the job without some joined wire hangers and other assorted gadgets for running wires down walls and grabbing them inside the wall. A simple concept you'll probably try to fight is that wires pull- they don't push very well.
I got my after work single gang brackets, QuickPort decorative wall plates, and QuickPort inserts from HomeTech. I recommend HomeTech based on speedy delivery and relatively good prices. The CAT5E wire and necessary tools where purchased at a local Lowes.
I ran what's called a star pattern, which is pretty standard for Ethernet. This basically means I ran all the drops back to a single location, which turned out to be a convenient upstairs closet. I ran power, coax, and 5 network drops to this location. Pay attention to building codes when choosing the location of brackets, and also keep in mind interference between high and low power brackets. If you don't know what you're doing or it's not convenient, get a licensed contractor to do the high power work.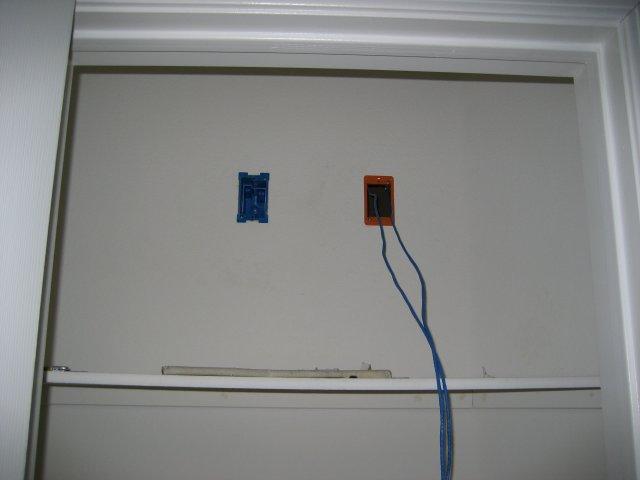 Each of the drops consisted of running the wire through the attic, and down each of the walls through the firebreak using existing holes where possible. Then, cutting a nice hole in the sheetrock for the after work brackets.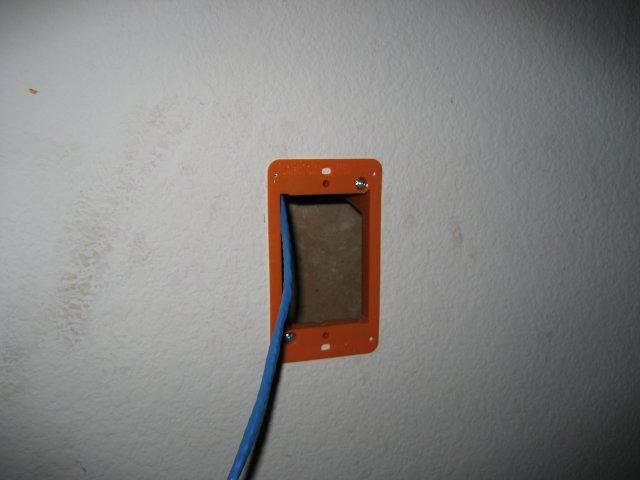 You'll need a 110 punch to insert the wires into the QuickPort sockets, and the result is a clean new wall socket.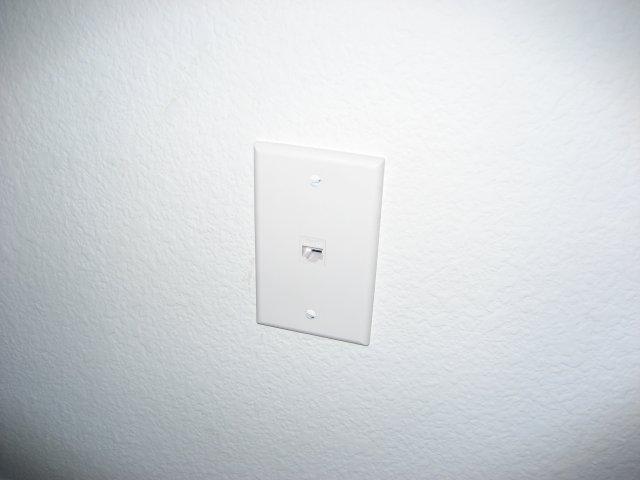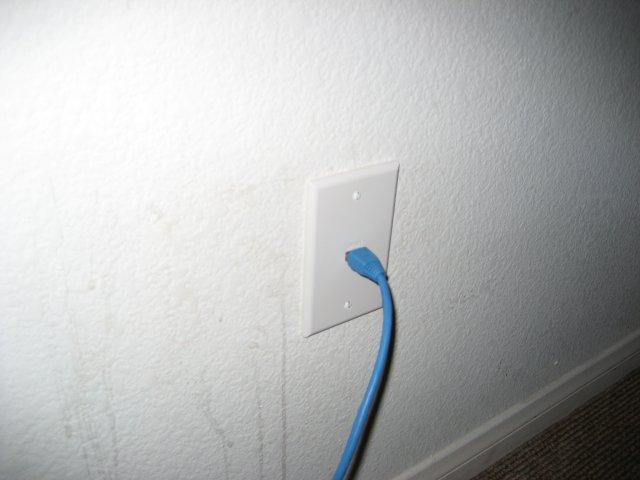 Switch choice is important. Not just any switch will work. I found that the cheap switches (NETGEAR and D-Link) just don't carry enough juice for long wire lengths. You run into auto-negotiation problems and packet loss. I went with the F5D5141-8 Belkin 8-Port Gigabit Switch. Right now it runs around $80 - $100.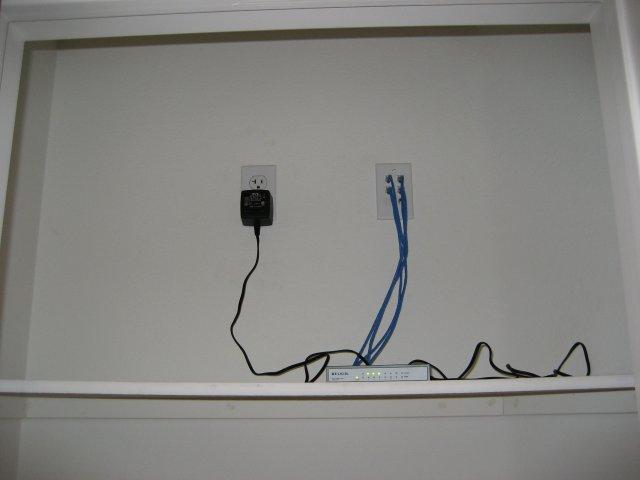 Keep in mind, with this configuration you don't necessarily have to run coax to your central point. The only thing required here is a switch. A router can be connected at any of the drops and the whole network can use it. Also, if you're running more than about 6 drops back to the central location, i'd consider moving to a patch panel.