DIY X525 Quadcopter Landing Gear
January 7, 2015
I ran across http://diydrones.com/forum/topics/diy-cheap-landing-gear and it was pretty close to what I was looking for to increase the height of the quadcopter for video equipment. After all, a simple trip to Home Depot included all the parts needed.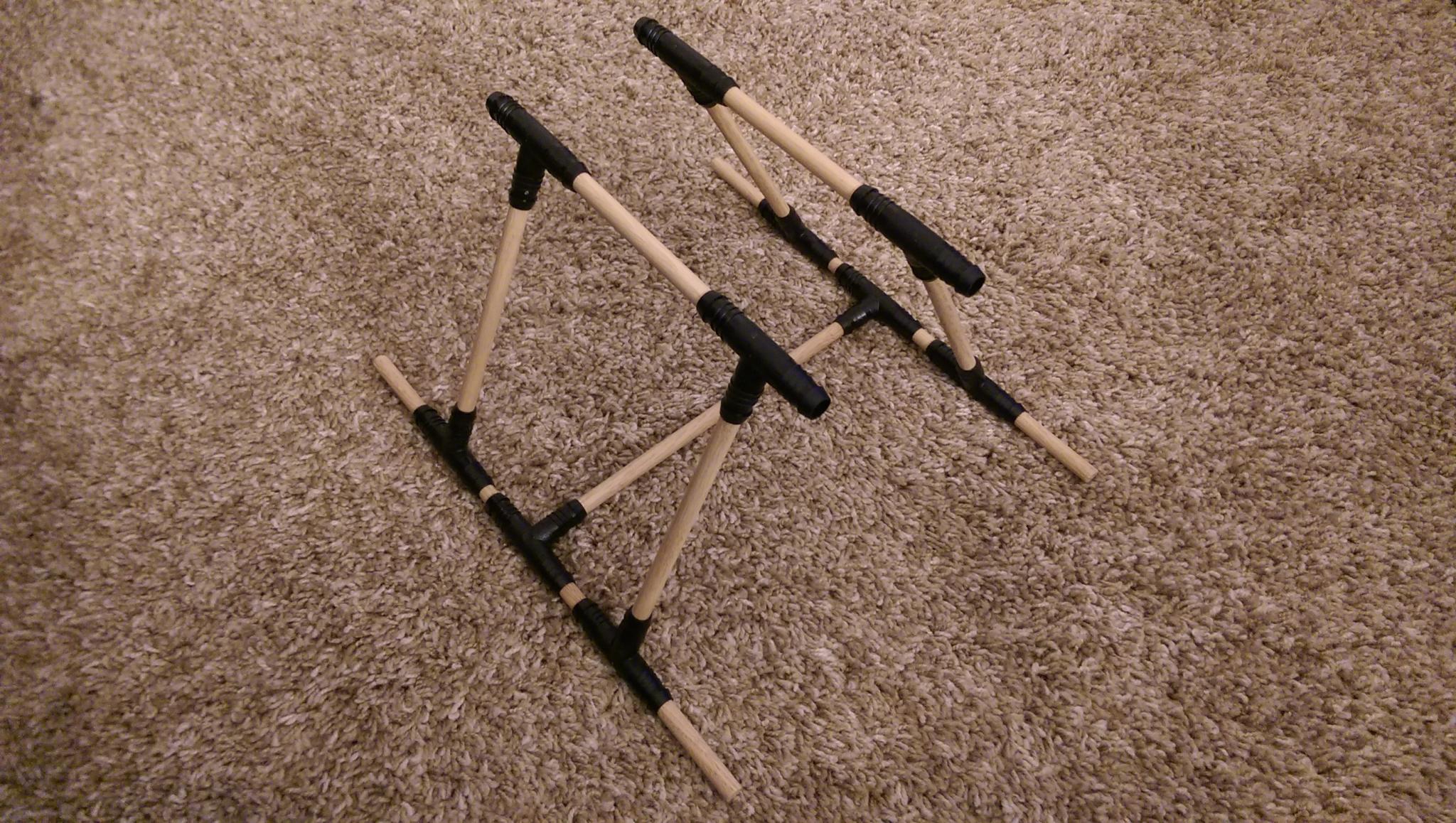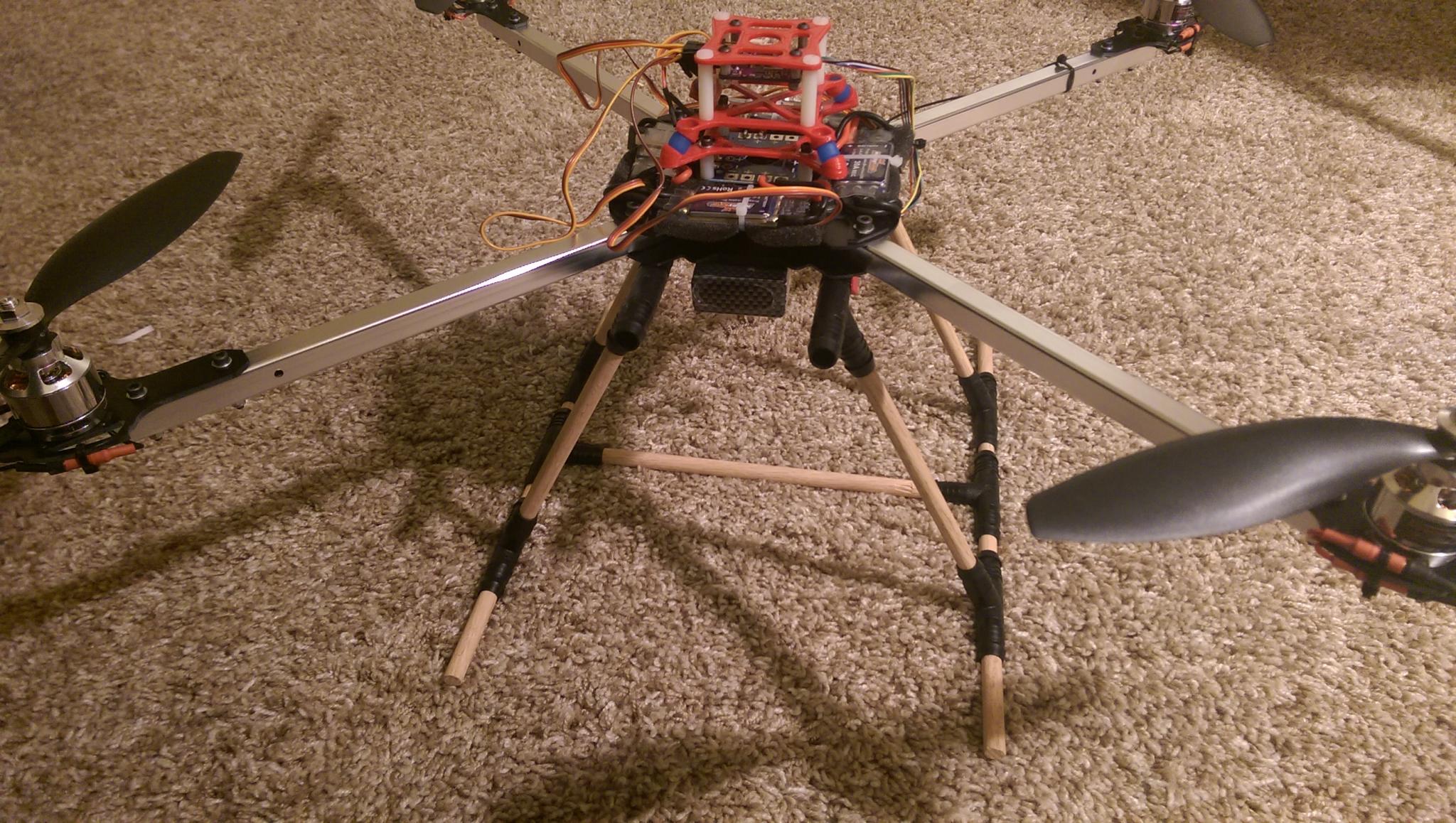 After building and hammering the wooden dowels into the plastic, I attached it to the quadcopter fairly securely using zipties.
I did measure the weight difference between the stock X525 landing gear and this plastic/wooden landing gear. The results were less than pleasing.
| Stock X525 landing gear | New plastic/wood landing gear |
| --- | --- |
| 3.6 ounces | 6.2 ounces |
It's also worth noting that my landing gear didn't end up being rock solid sturdy. It has a bit of wiggle. At first I didn't like this, but after a few hard landings and sideways digs into the grass, it holds up fairly well and I think a bit of flexibility actually works for the better. I have yet to break it.