DIY Santa Sleigh Christmas Yard Decoration
November 29, 2016
After researching commercial options for a Santa sleigh for the front yard this Christmas, I was very underwhelmed. They are largely overpriced (paid link) and some of the them are flat out ridiculous (paid link). After a bit of brainstorming, I figured it was time to finally make one.
I had some basic requirements in mind for the build.
It must be able to be taken apart and stored while consuming very little space.
It has to withstand the weather and be reusable for years.
It has to look better than most of the stuff out there and cost a fraction of the price.
I need to be able to tie it down or secure it with stakes in the ground.
It only needs to fly when powered by Christmas spirit.
I knew the hardest part was going to be the design. To be unique, I free-handed it. For arches and half circles, I literally used a 5 gallon bucket, several size paint cans, a propane canister, and various brew kettle lids. Then, I connected those arches together with a straight edge. After putting the design down in pencil right on the plywood, it was time to cut. I cut out one side of the sleigh and one side of the sled and then mirrored those by tracing onto another piece of wood. I used a simple jigsaw to do all of the cutting. 1x2" wood is glued and tacked to the sides and then the pieces connect together with sunk screws so it can be taken apart easily. The sled is completely separate a bolted to the sleigh. After putting it together initially, it was taken apart, lightly sanded, painted, and then screwed/bolted back together.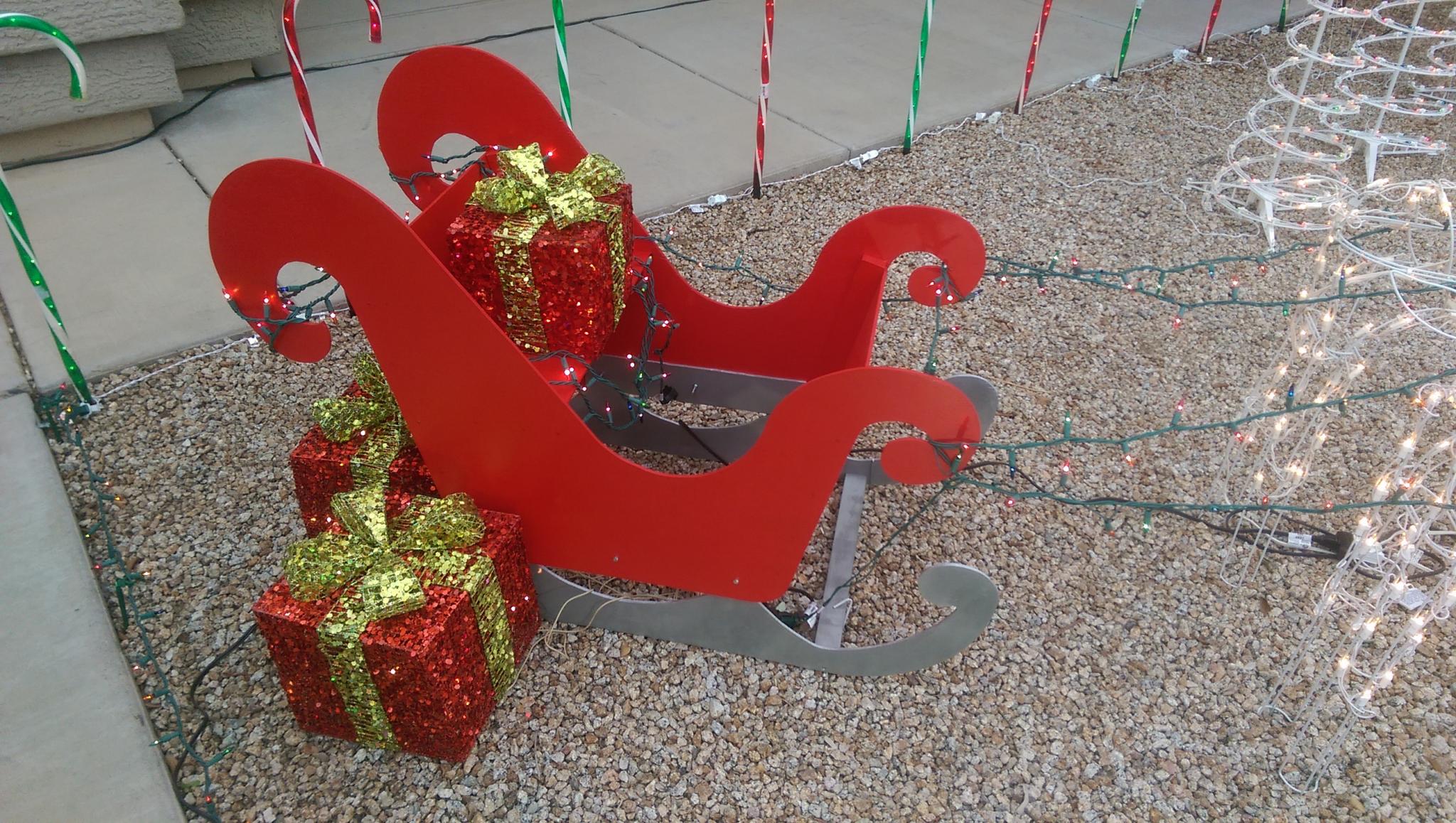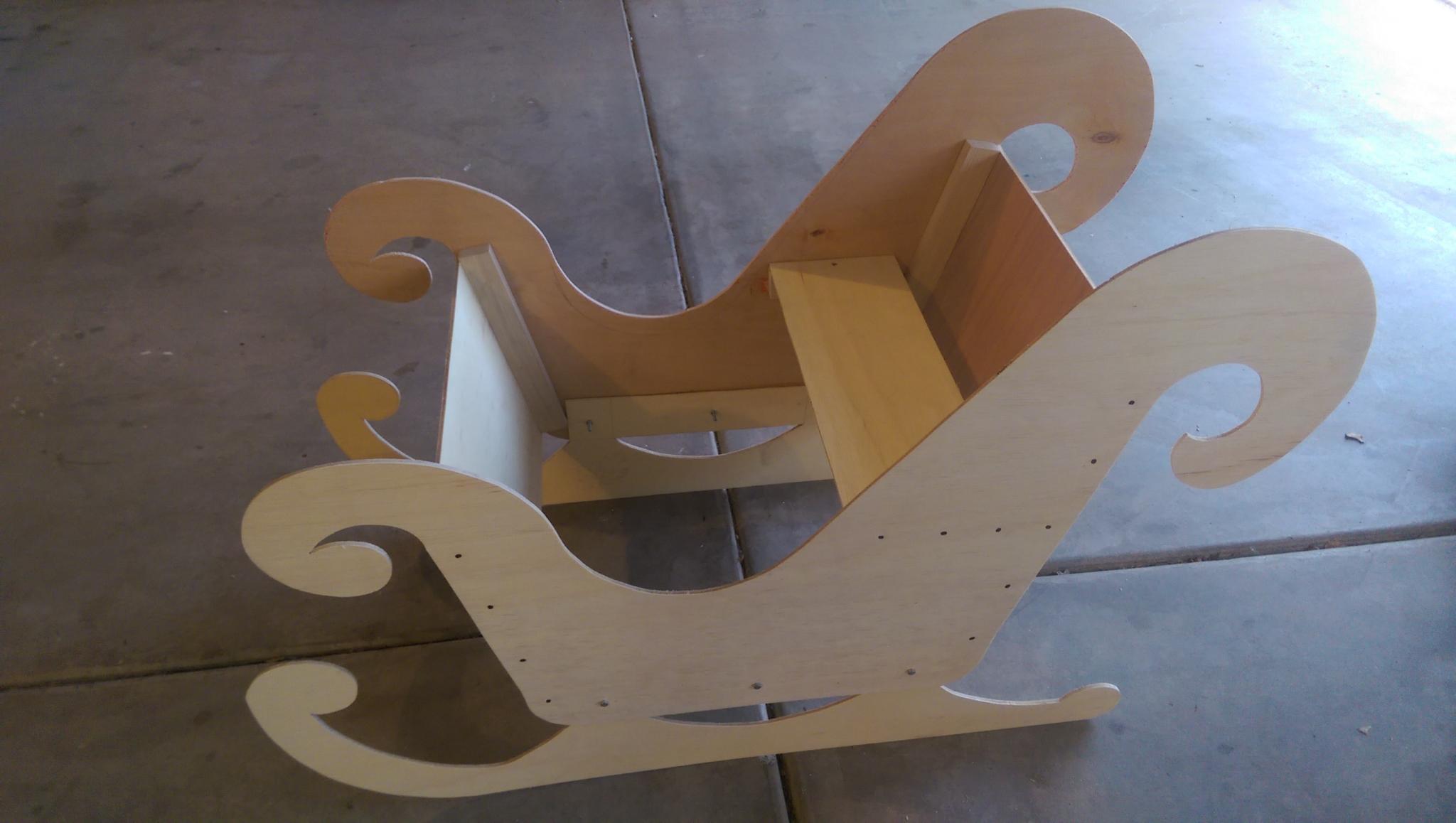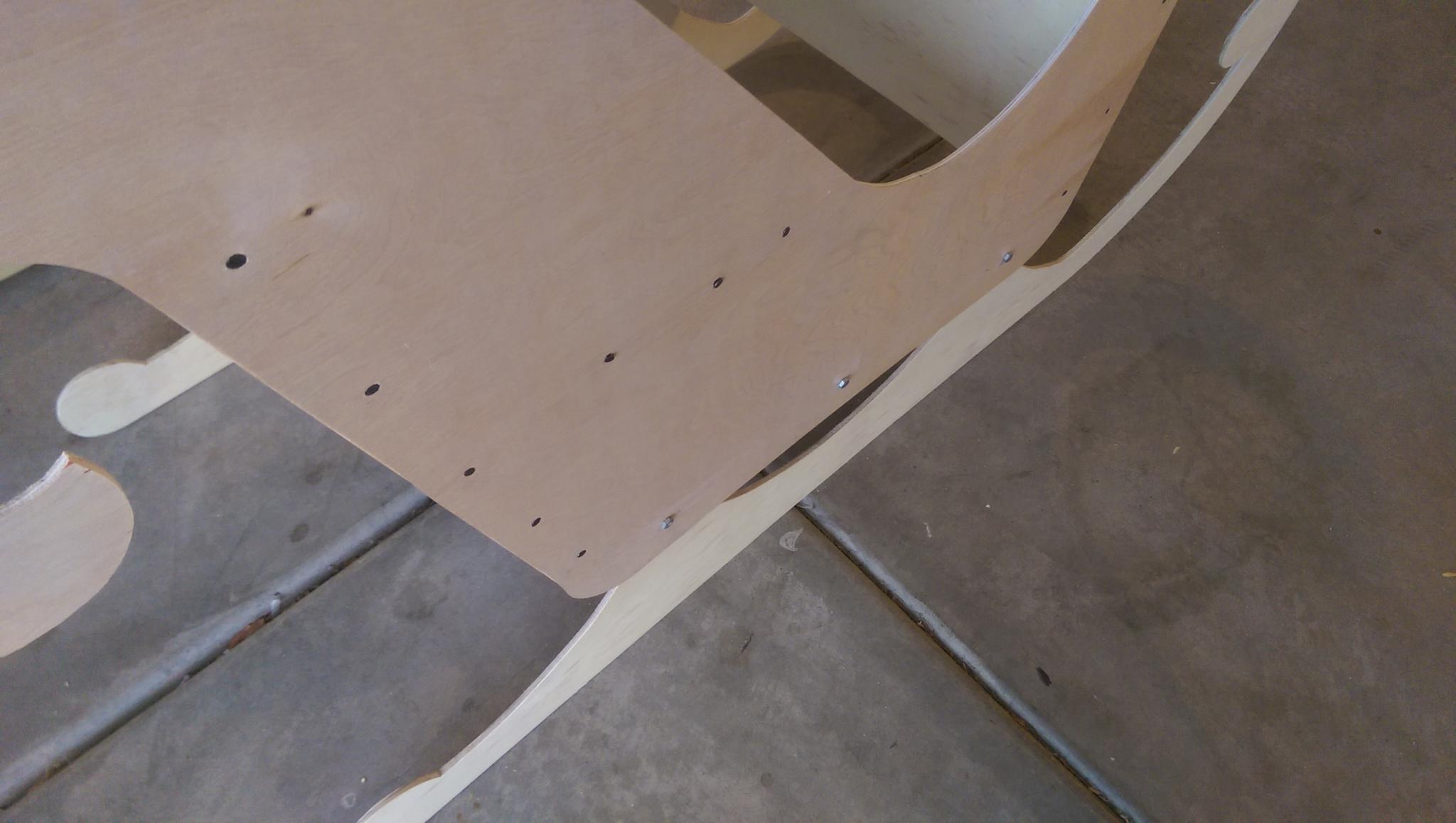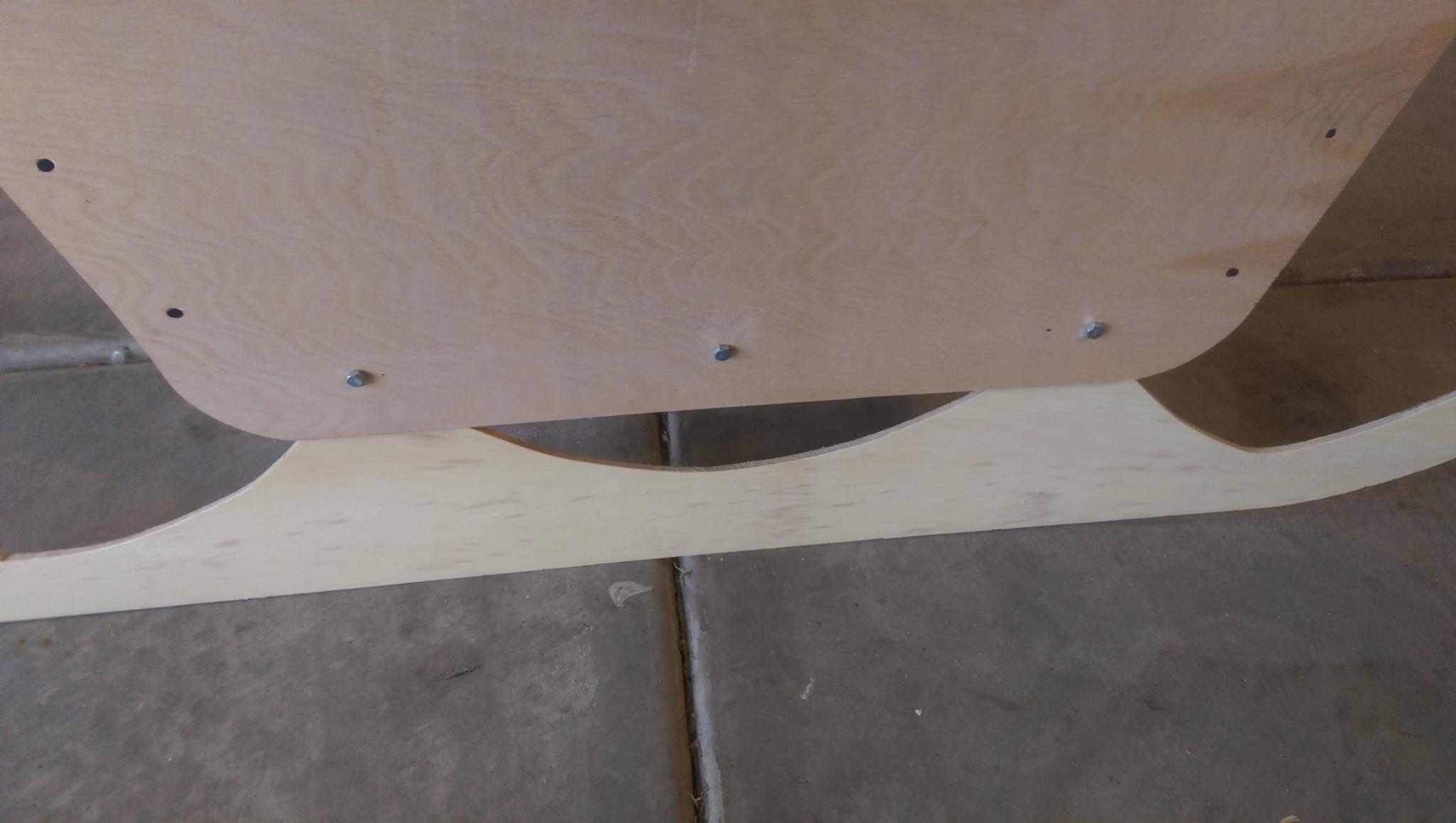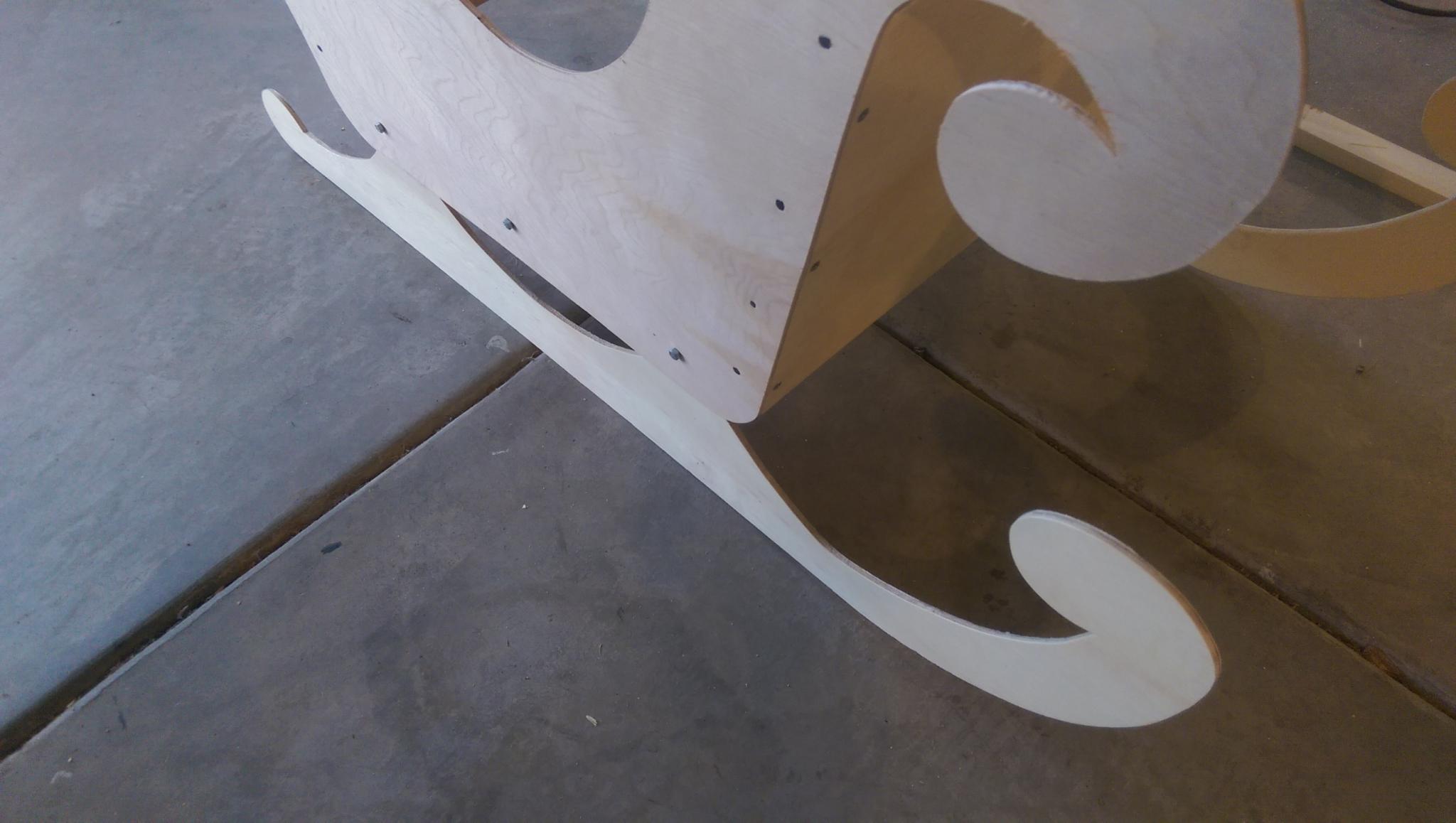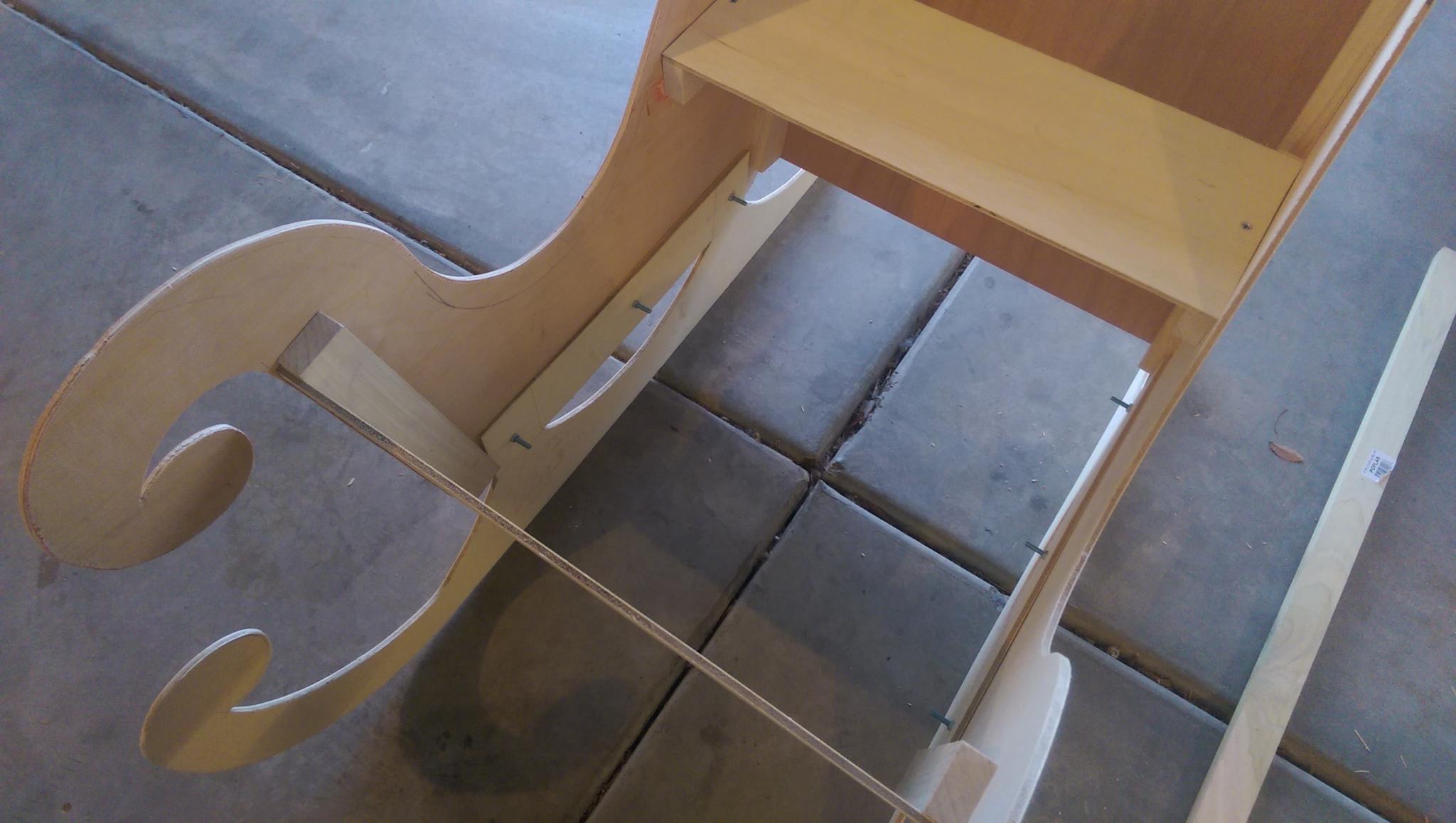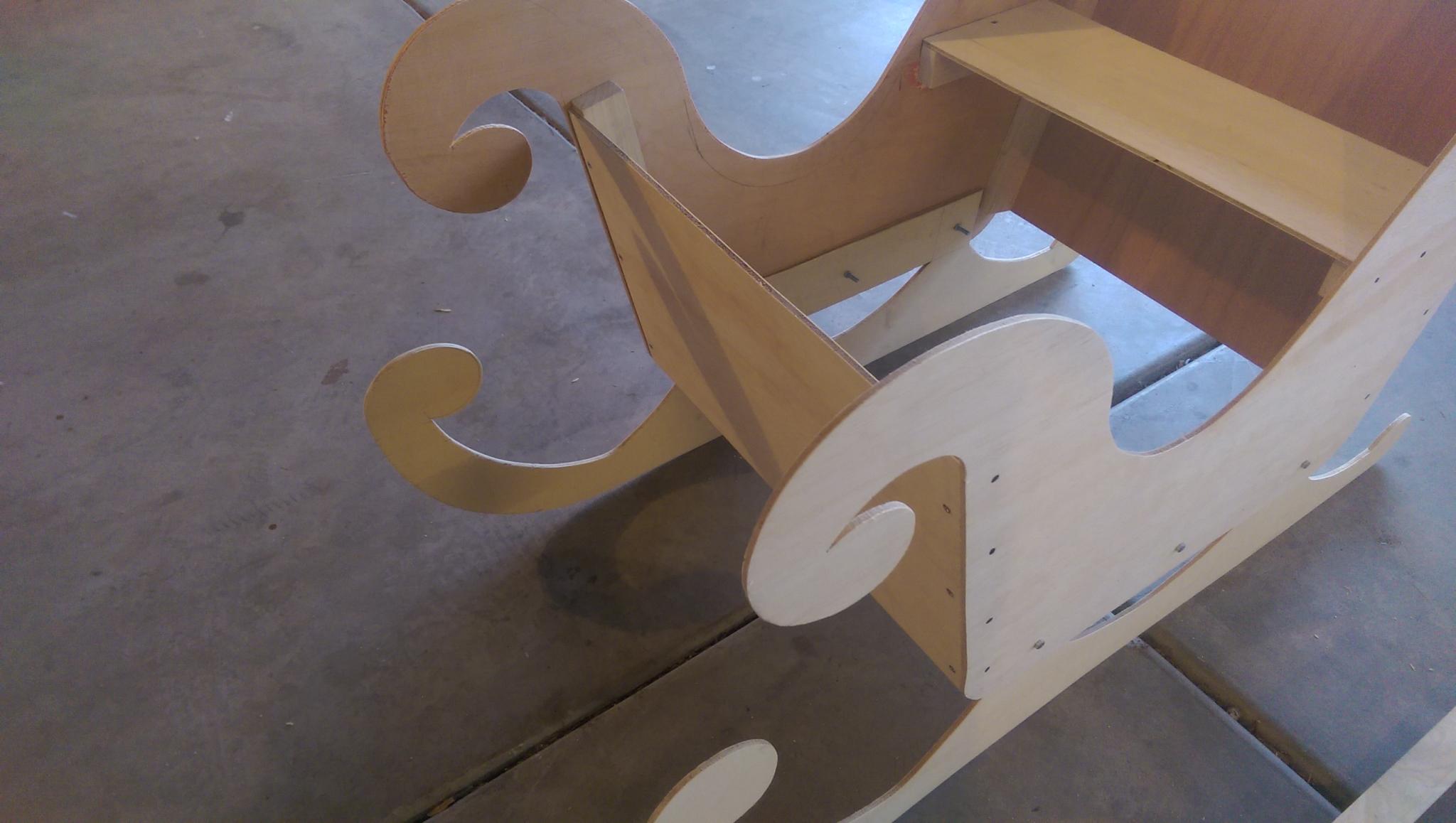 For paint I went with 2 coats of apple red and metallic silver. After that dried, I put a thick goat of outdoor clear coat spray paint.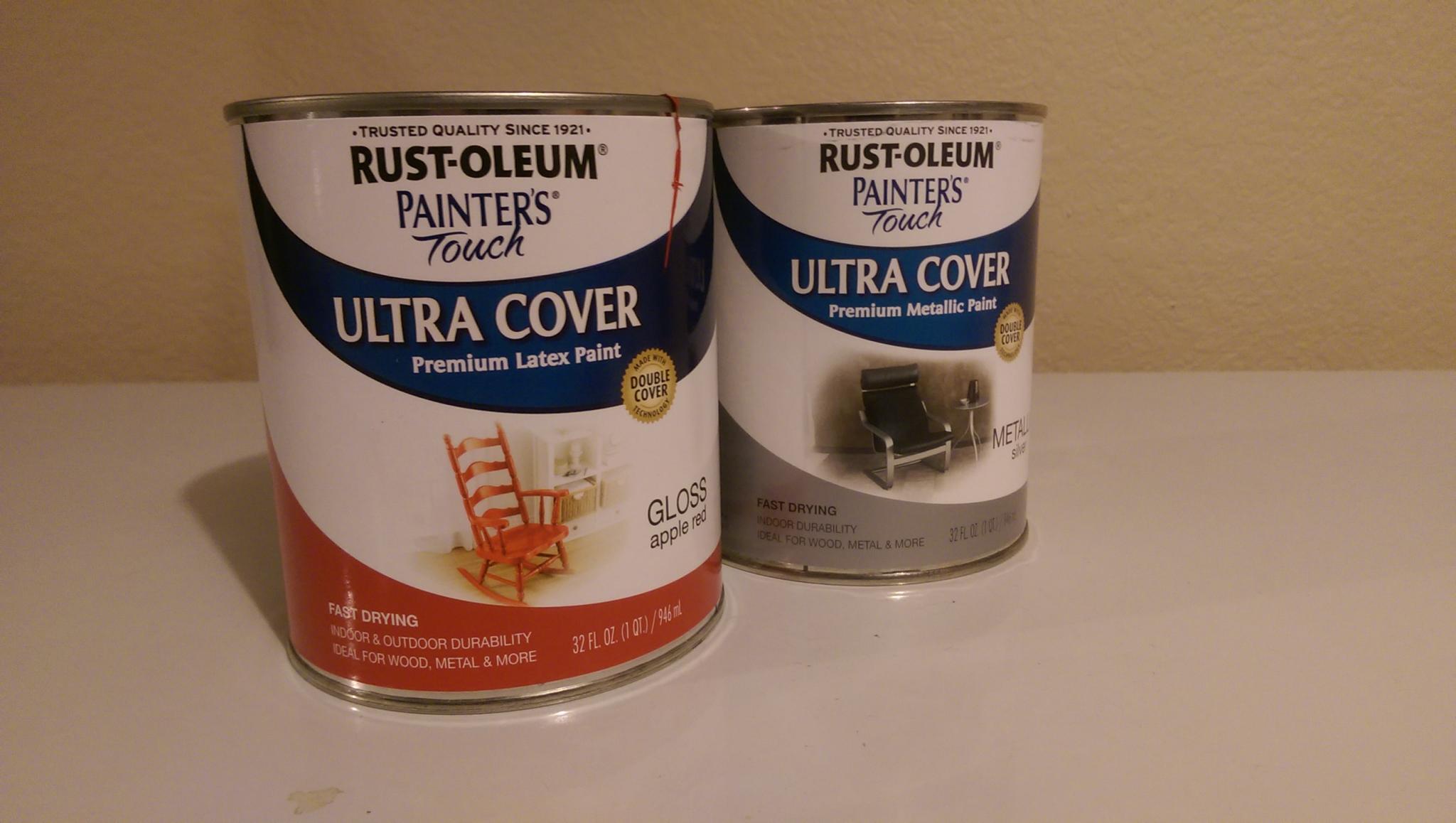 This finished setup for the time being is 6 lighted reindeer in front. The plan was to cover the thing in string lights, but I opted for the simpler approach of just a $6 stake spotlight. Not bad for a single day build, with paint going into the next day.