Best Indoor RC Helicopter for Critical Couch Missions
March 25, 2014
I've gone though a variety of indoor flying things to entertain and have some fun. Most of them have been in the $20-$50 range and this one, surprisingly, is no exception. Maybe you've seen the Air Hogs Helicopters and related helicopters in toy stores. Great toys for kids, not great for real aerial fun.
I ended up doing some research, fed up with the 2 and 3 channel choices, and found the 4 channel V911. The box actually includes some pretty hilarious warnings and notices. Yes, it's made in China. Apparently, the English is as well.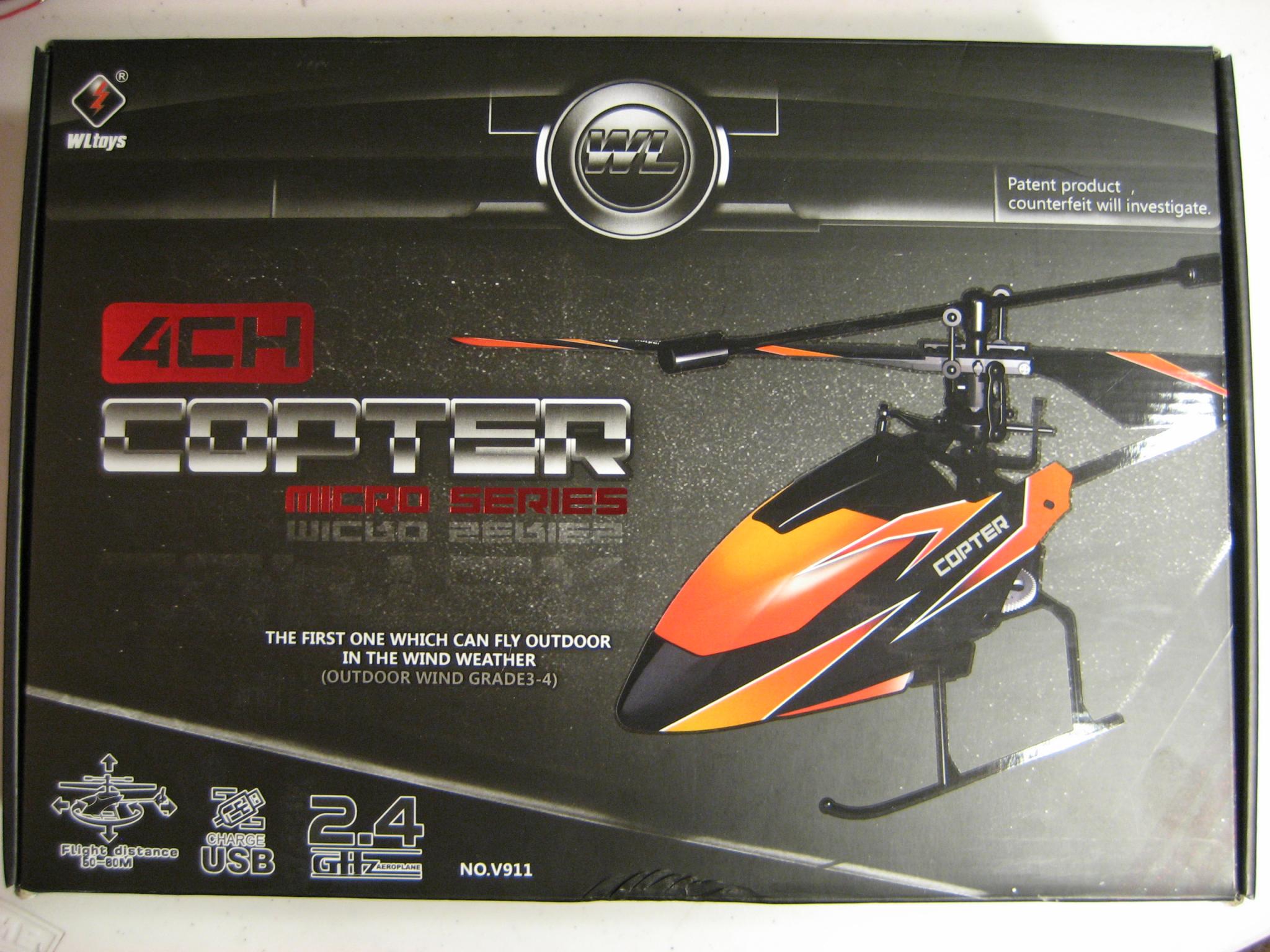 The 4CH 2.4GHz Mini Radio Single Propeller RC Helicopter Gyro V911 RTF White&Blue (paid link) is currently what I have. There are several variations and even improvements to it. Turns out, there's quite a following for this little helicopter and rightfully so. It's awesome and cheap.
This runs in the $30-$40 range for ready to fly and it's 4 channel. This means forward, back, left, right, up, down, and turning left or right on a dime. Replace the previous explanation with cool aeronautical terms of your choice. I think there should be a strafe left and right in there somewhere. It takes a bit of skill to accurately fly, but it's not too hard to master. I've crashed a lot and only managed to break one thing- the main rotor gear got stripped. Rule number 1 when crashing: turn the rotors off when you go down.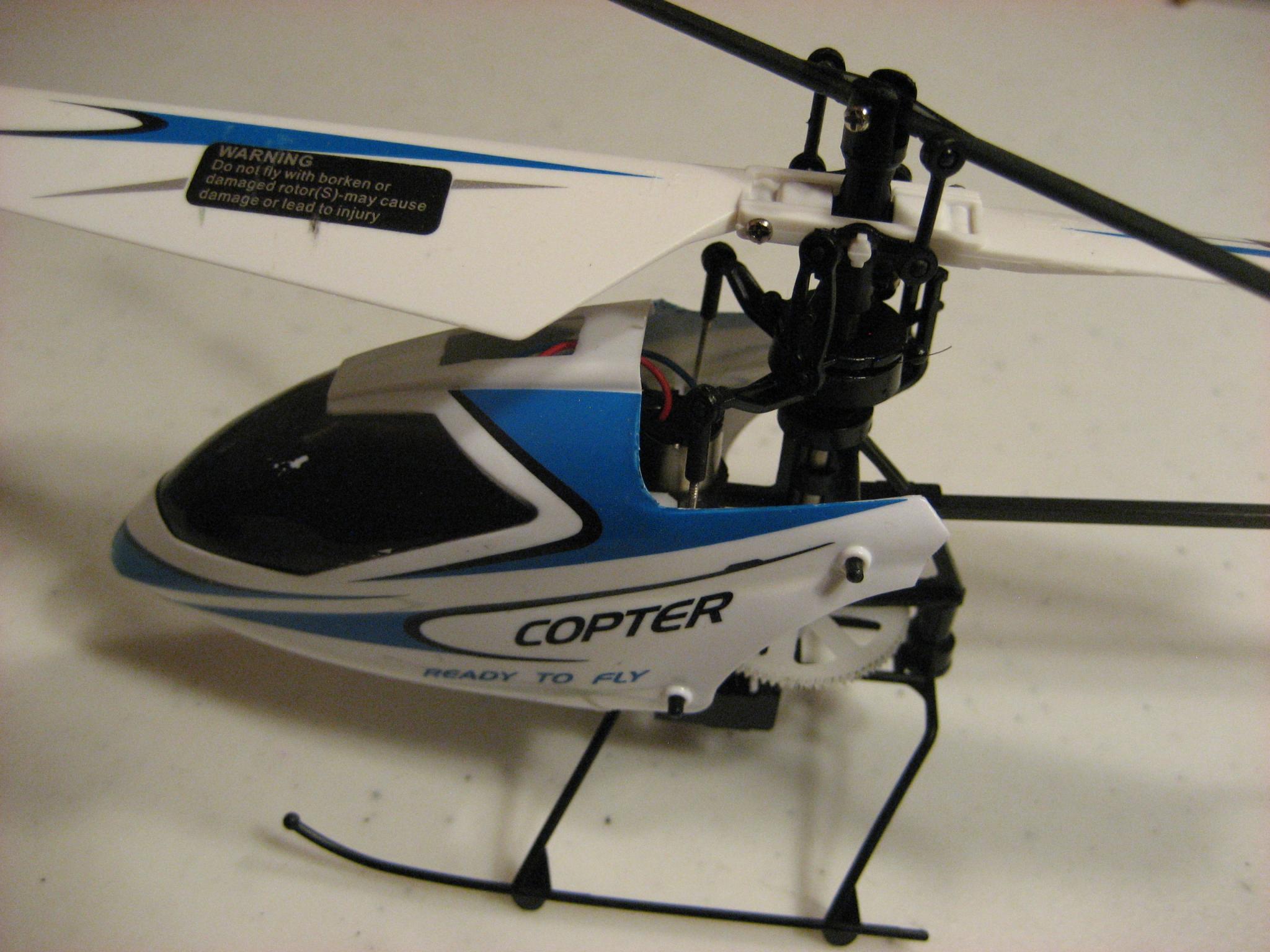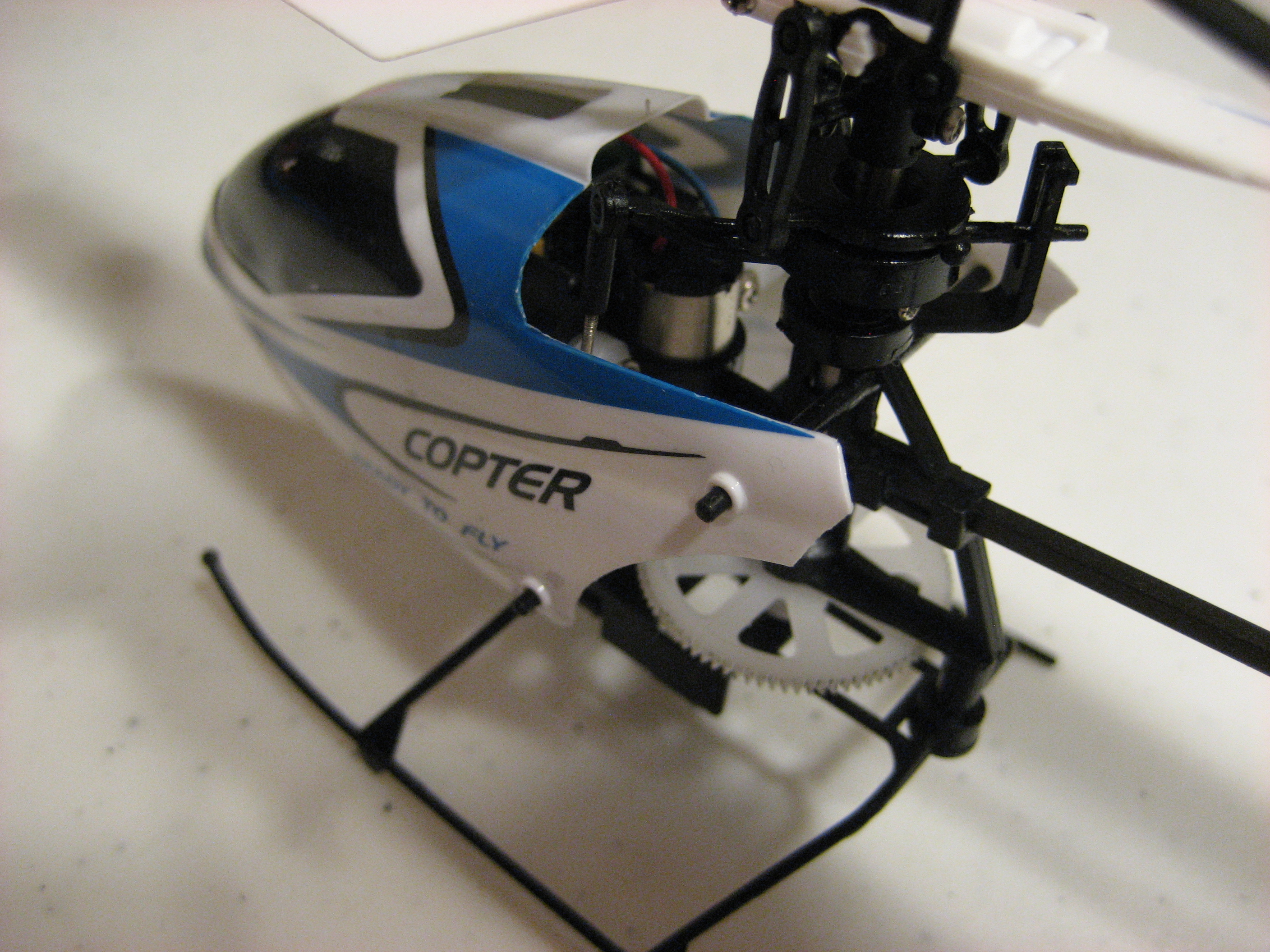 Parts are cheap (paid link). Upgrades are cheap (paid link). It flies and handles a crash like a champ.
The remote control is surprisingly featured and even has digital readouts for trim, which you can do on the fly to make this thing stick in the air like a fly on duct tape. It also has 2 modes which differentiate novice and expert.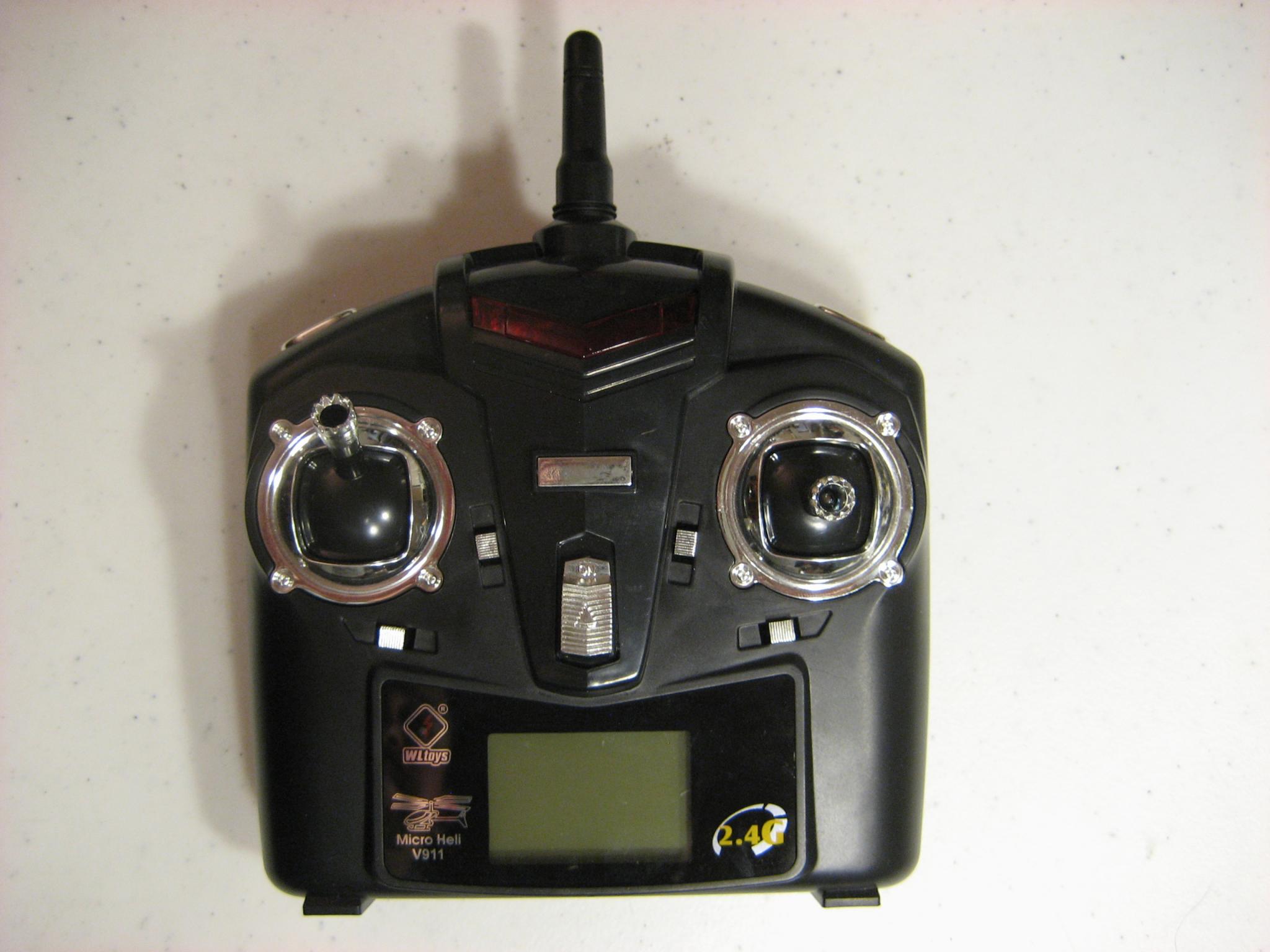 It comes with 2 batteries, which last a surprisingly long time for how small they are. I usually seem to get a good 10 minutes solid flying time out of a single battery. On the plus side, it also comes with a USB charger for the batteries and they don't take very long to charge. There's an LED indicator for full charge.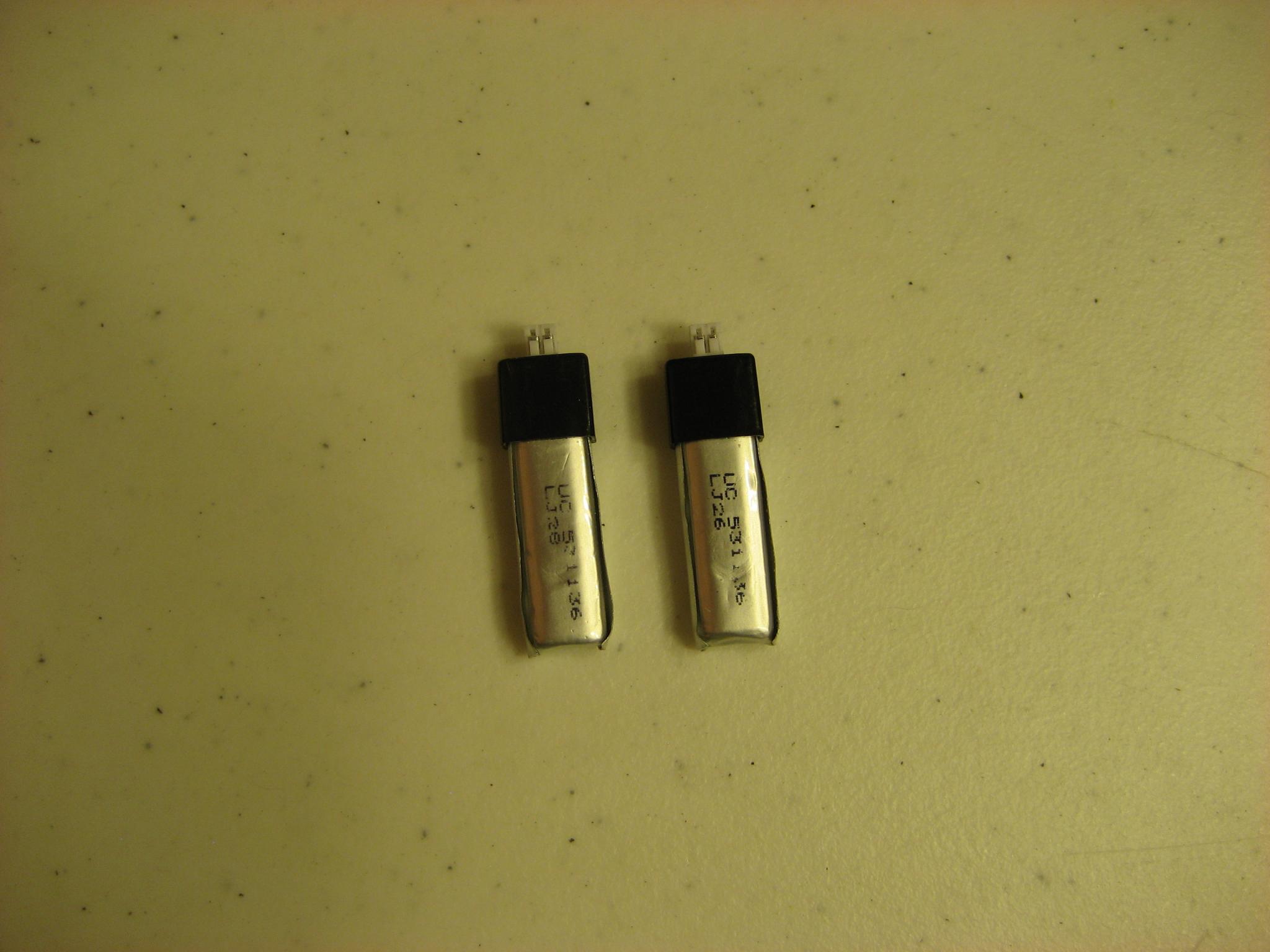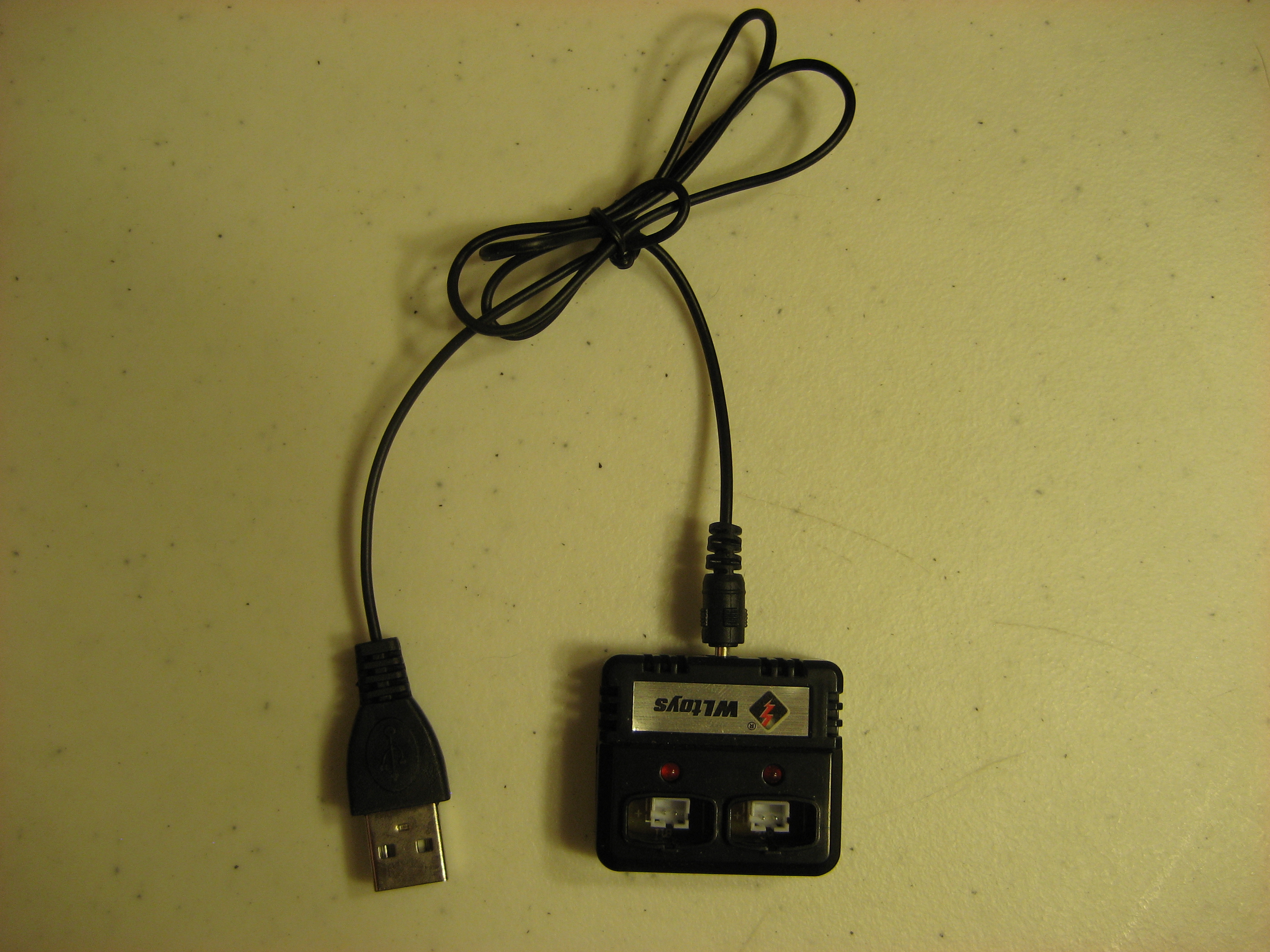 Here it is sitting on a standard DVD just to show how tiny this thing is. I have actually flown it outside, but the slightest breeze makes it a challenge. It actually becomes more of a challenge to keep in from sailing away like a kite than anything else.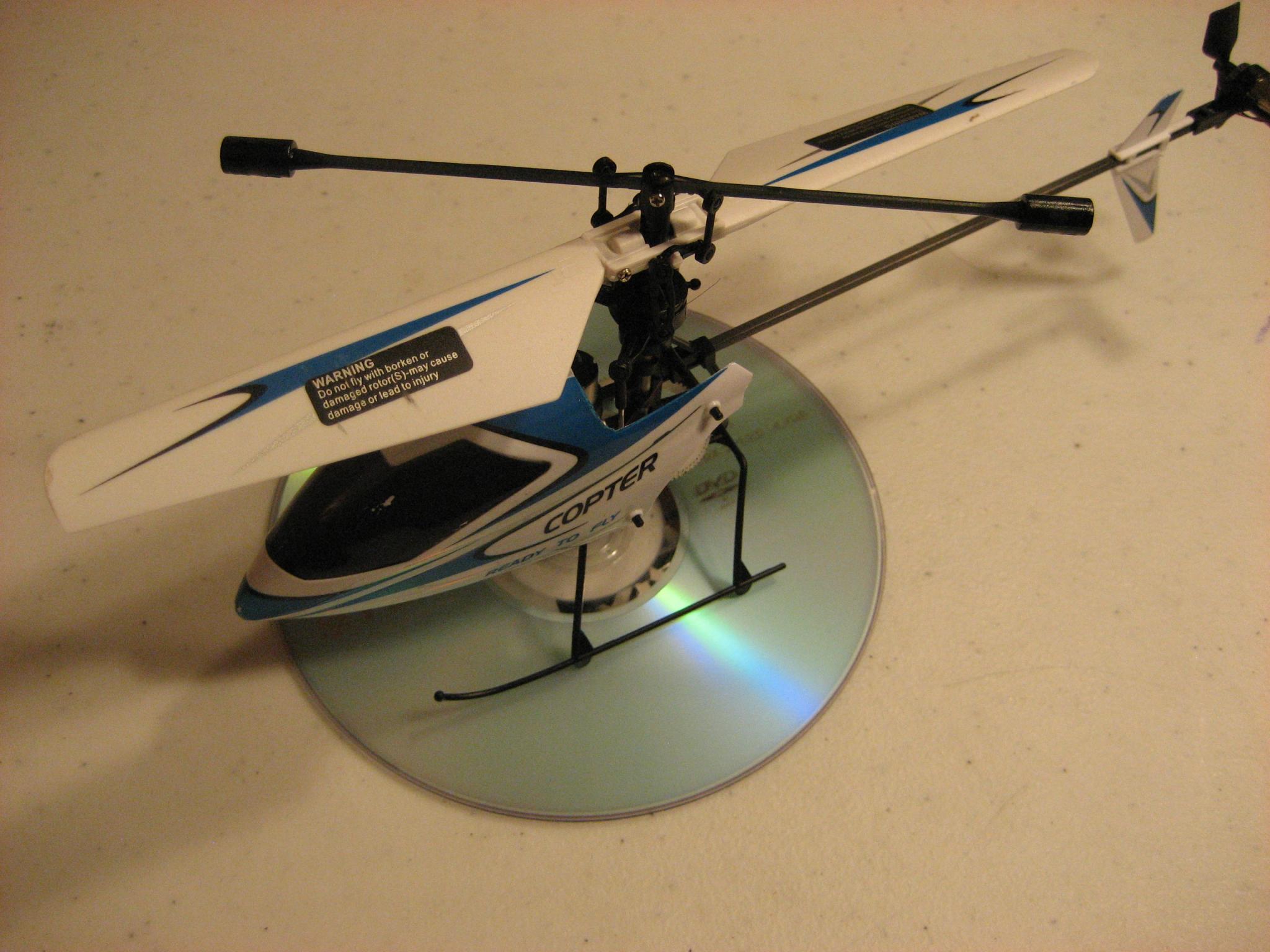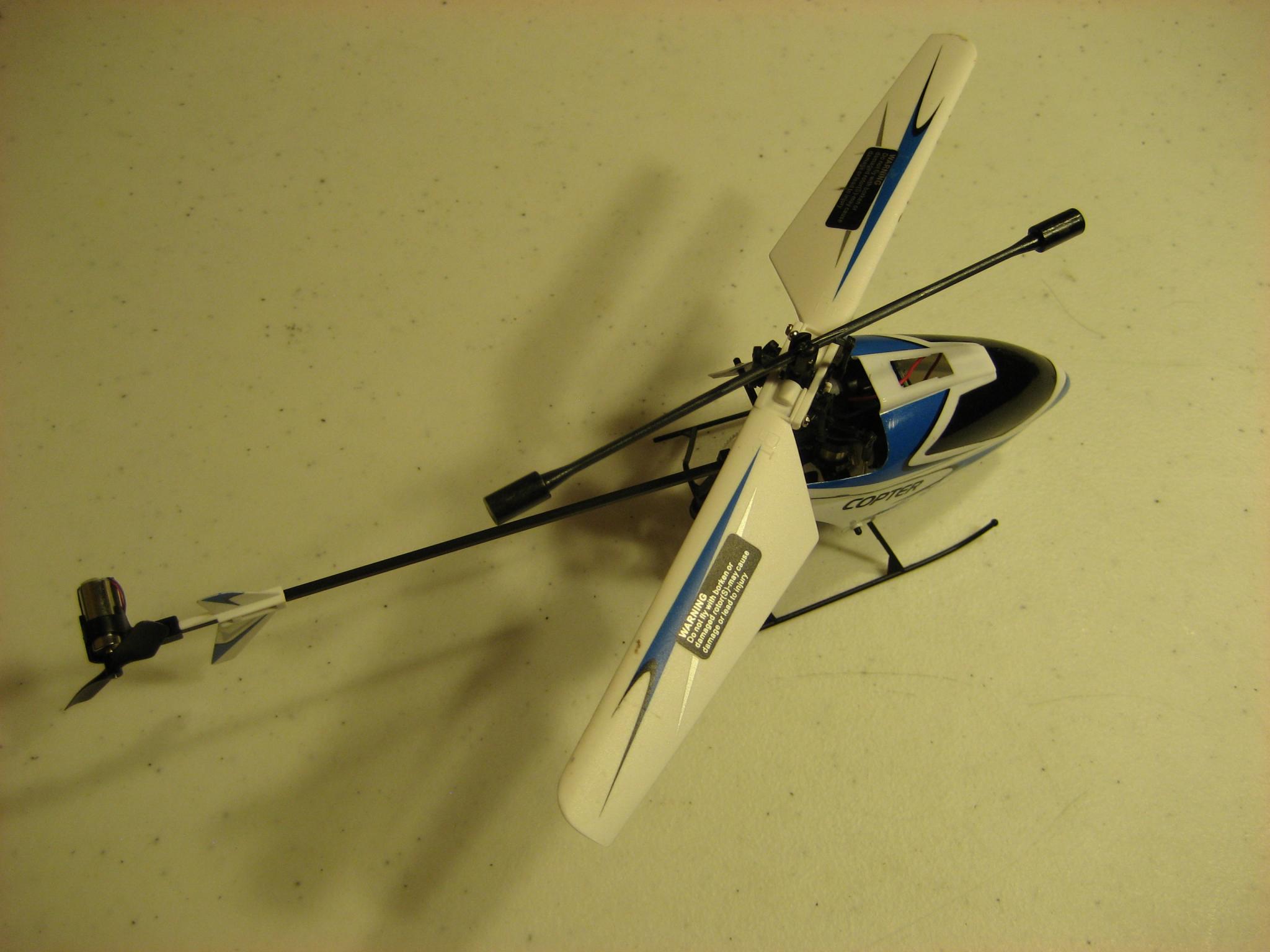 All in all, this thing rocks. Cheap, durable, and full featured. The dog will fall asleep while any form of wildlife walks in front of it, but this thing is a mortal enemy. That's got to mean something.