Best Buy Service Plan Warning
July 14, 2004, updated August 6, 2004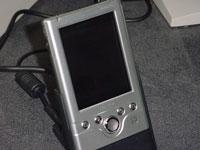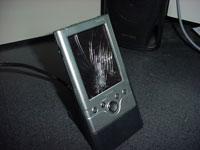 The story of why I no longer have a PDA.
A warning to all buyers of the Best Buy service plan.
You will get screwed if you break something you buy covered by the Best Buy service plan. I got the Best Buy service plan on this thing when I purchased it. Little did I know, the Best Buy service plan doesn't cover incidental damage. In other words, that service plan doesn't cover anything that happens to your device for the most part. In fact, there are more cases in the service plan for what it doesn't cover than what it does. This is something the sales guy lied to me about to my face. I distinctly remember him telling me to get the service plan in case the screen breaks, gets scratched, or the device breaks.
Quoting from the service plan small text:
"This plan does not cover repairs caused by accidental or intentional physical damage, spilled liquids, insect infestation, misuse, abuse or damage caused by non-authorized repair personnel."

It is interesting that the customer service desk was able to point this out to me in a matter of seconds while the sales people lie just for a sale.
Anyhow, I had my PDA in my backpack and it fell off a desk crushing the PDA for the most part (it still works, just can't see a dang thing). Toshiba charges a minimum of $130 just for screen replacement. It's just not worth it to me. Bye bye PDA.
Update: I broke down and got an iPAQ. But, not from Best Buy.
This site is in no way affiliated with Best Buy. In other words, there is no benefit to leaving personally identifiable information when commenting on Best Buy below.